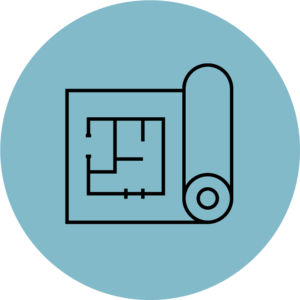 office
Blueprint
Storage Accessories & General Supplies
Plan Shield

MSRP

$

64.99 –

$

79.95

PS1836

Details

Plan Shield

Features & Benefits

HIGH QUALITY CONSTRUCTION-Sturdy yet flexible, this translucent blueprint plans shield is expertly crafted using PVC plastic material and durable black nylon to provide long-term strength and use. The material is resistant to weather, oil and chemicals for use in any type of environment.

PROTECT BLUEPRINTS-Ideal for use when traveling to job sites, this weather-resistant carrying case will protect you blueprints, maps, floor plans, maps and other large documents from getting wet or dirty. It's an essential tool for building contractors, architects, engineers, artists and anyone else who works with large-format documents.

CHOICE OF SIZES-For added convenience, the Adir Corp Plans Shield is available in three different sizes. Choose among the 18″ D x 36″ W, 24″ D x 36″ W or 36″ D x 48″ W size to best accommodate your needs.

PORTABLE CONVENIENCE-A convenient handle on top makes it easy to carry your work everywhere you need to go. Additionally, two Velcro straps allow you to keep your documents rolled up for easy transporting.

EASY READABILITY-The plastic is transparent on both sides so it can be used double-sided, allowing for easy readability through its full width/height window. It also includes a magnet in each corner to keep the prints in place on any metal surface.