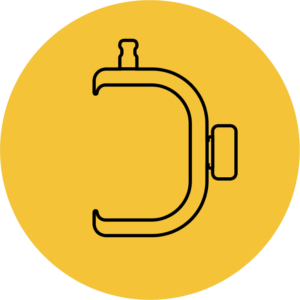 Safety Data Sheet Station

ADIPR300-01

Details

Safety Data Sheet Station

Features & Benefits

Visibility: Its striking color scheme and prominently displayed GHS hazard pictograms guarantee it's identifiable and helps promotes a culture of safety and awareness.

Equipped: The 250 MSDS stickers, each measuring 1.5 inches by 2.5 inches, allow ample space to document pertinent information and ensure compliance with OSHA regulations.

Signage: The included SDS poster, which adheres to OSHA guidelines, serves as a comprehensive guide to aid workers in familiarizing themselves with the contents of an SDS.

Accommodating: Our binder and backplate of the station have been designed to cater to a bilingual audience, making it an inclusive solution for all members of your organization.

Straightforward: The station is designed to be easily installed, with minimal effort required, allowing immediate implementation and operation.

Heavy-Duty: With the 3-ring SDS binder, you can fit up to 600 sheets of 8.5" x 11" paper without worrying about degrading, thanks to the stain and moisture-resistant material.

Yellow Steel Safety Barrier, 2 Pack

ADI779-4-36-2

Details

Yellow Steel Safety Barrier, 2 Pack

Features & Benefits

High-Visibility: Bollard with a yellow oil-based finish.

Welded: Steel construction and oil-based finish protect against rust and oxidation.

Assembly: Eight included anchor bolts that are simple to install and ensure stability.

Security: Increased visibility, and protection for sidewalks, entrances, parking lots and more.

Exceptional: At providing property protection, guiding, and directing traffic-sensitive areas.